Professor Mark Hall featured in Triad Business Journal
Research | Comments Off
Triad Business Journal
October 6, 2016
The following, "In the Spotlight: Mark Hall," was written by Jim Buice and published in the Triad Business Journal on  Oct. 6, 2016.
Name: Mark Hall
Title: Professor of law and public health, Wake Forest University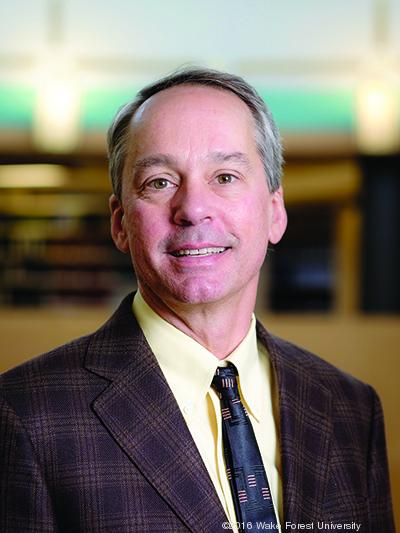 Enlarge
MYou were recently appointed to the Brookings Institution in Washington, D.C., as the only nonresident senior fellow in the Center for Health Policy. What does that mean to you? This is a significant honor, but what is most important to me is the opportunity to do interesting work with an excellent group of colleagues.
Describe the mission of the Brookings Institution, which is widely considered as the No. 1 think tank in the U.S. To conduct in-depth research that leads to new ideas for solving problems facing society at the local, national and global level. Brookings is known for being more centrist or bipartisan than other prominent public policy think tanks that are more identified with either the left or the right.
Duties at WFU: Teaching, research, director of the health law and policy program, co-director of the master of arts in bioethics program
Education: Bachelor's, philosophy and English, Middle Tennessee State University; law, University of Chicago
First job? Judicial clerk to the chief judge of the 11th Circuit Court of Appeals in Montgomery, Ala.
Best lesson from a mentor? Follow my interests where they lead, even if that's not along prescribed paths.
Hobbies/interests? Private airplane pilot, new grandparent
What do you know how to make? Seafood gumbo and cheese grits
The Triad Business Journal's Jim Buice compiles all lists and assists in research for various special publications. Contact him at 336-370-2915.
Category: Research | Tag: Mark Hall, Triad Business Journal